Facial Lotion Bar Normal - Oily Skin " The Closer"
Facial Lotion Bar Normal - Oily Skin " The Closer"
$67.99 Retail
$54.39 Sub N Save 20% Off
Facial Method Step 6: Hydration
There is a reason we have thousands of raving reviews for our Facial Lotion Bar! It will leave your face soft, STUNNING with radiance, and positively glowing. This Facial Lotion Bar is anti-aging, perfecting, and replenishing. This earthy blend of fresh beeswax, rich botanicals, and essential oils are transformational and heavenly.
It takes 300 pounds of honey to create just one pound of beeswax, or as we like to call it, "Liquid Gold" — the antiseptic nutrient and vitamin-rich base we've chosen for our Facial Lotion Bar is a game changer.
Clears pores, reduces the appearance of scars, richly nourishes the skin while locking in moisture. Dripping with farm fresh beeswax & wildcrafted herbs to restore youth, diminish appearance of fine lines & protect your skin from the elements all day long.
---
Why we don't put water in our products.
Products containing water need preservatives, stabilizers, and emulsifiers. Many of the products on the market today list water as their first ingredient. The problem with adding water to any so called "moisturizers" is that water attracts water so the product containing water will draw the moisture out of your skin and cause dehydration. At MIG, we never add water to any of our products.
Linum Usitatissimum (Flax) Seed Oil, Punica Granatum (Pomegranate) Seed Oil, Cucurbita Pepo (Pumpkin) Seed Oil, Limnanthes Alba (Meadowfoam) Seed Oil, Camellia Oleifera Seed Oil, Cannabis Sativa (Hemp) Seed Oil, Rubus Idaeus (Raspberry) Leaf, Vitis Vinifera (Grape) Seed Oil, Farm Fresh Cera Alba (Beeswax), Arnica Montana Flower Extract, Rosa Canina (Rosehip) Seed Oil, Calendula Officinalis Flower Infusion, Urtica Dioica (Nettles) Leaf Oil, Moringa Oleifera Seed Oil, Equisetum Arvense (Horsetail) Infusion, Taraxacum (Dandelion) Officinale, Essential Oils, Azadirachta Indica (Neem) Leaf Extract, Calophyllum (Tamanu) Inophyllum, Opuntia Vulgaris (Prickly Pear) Extract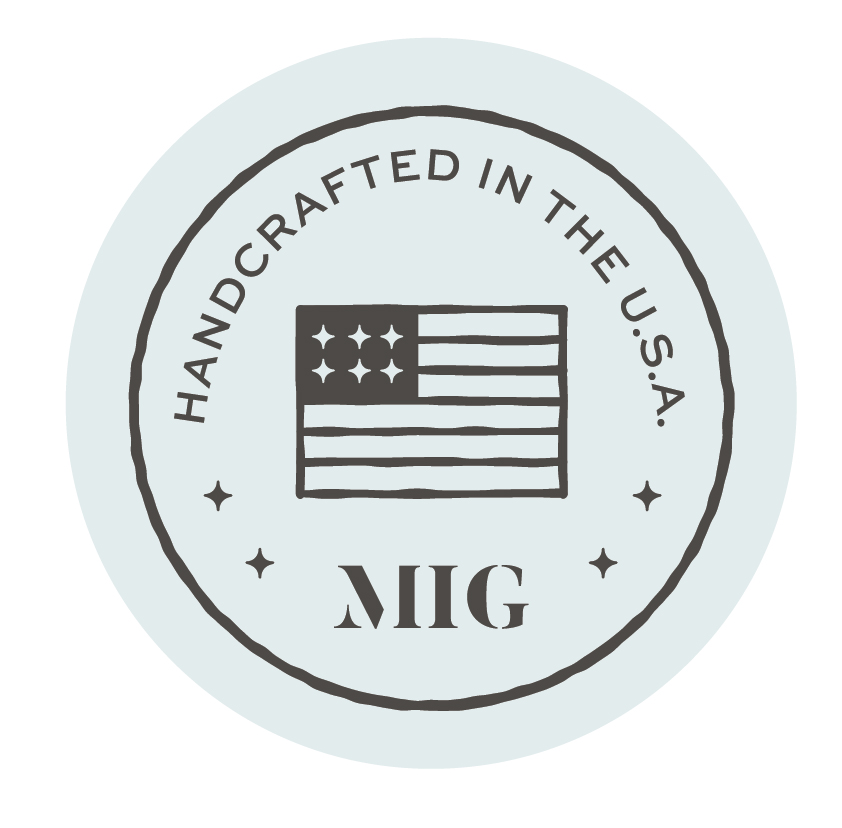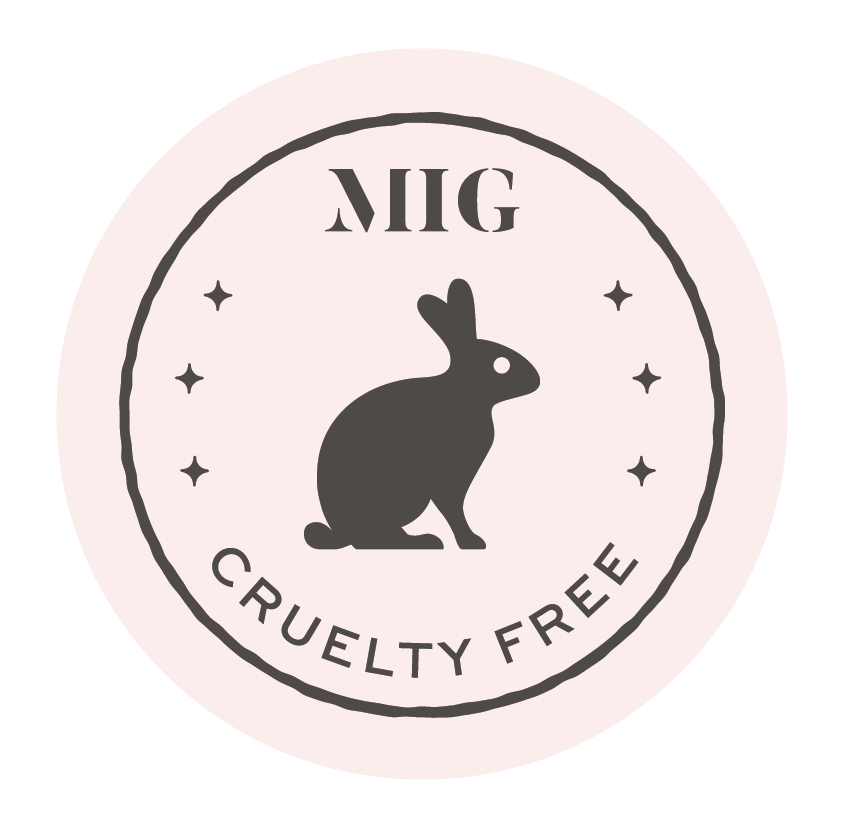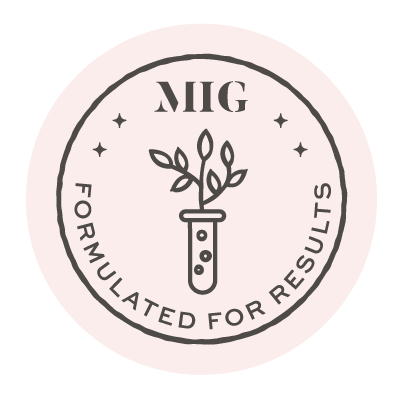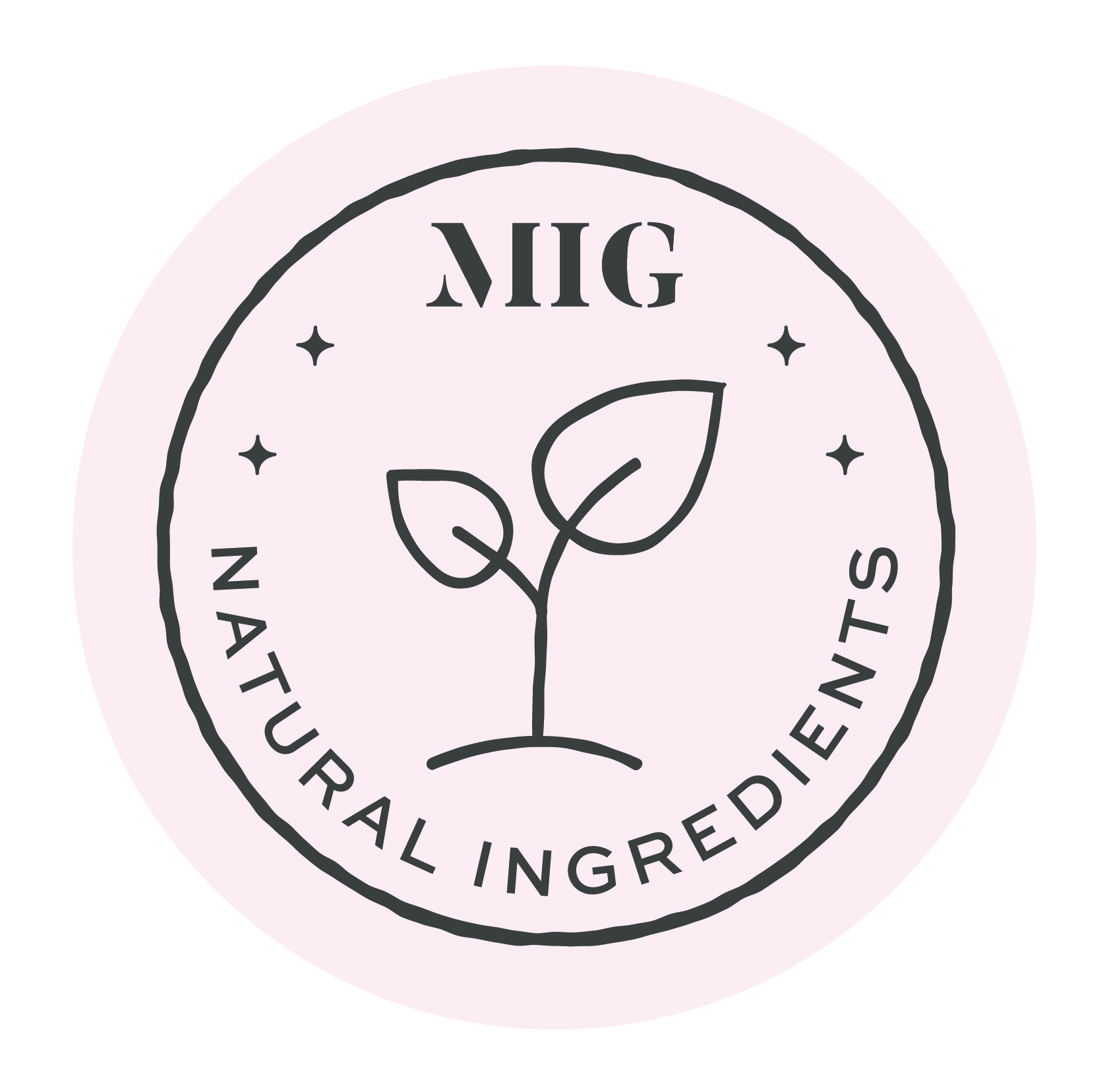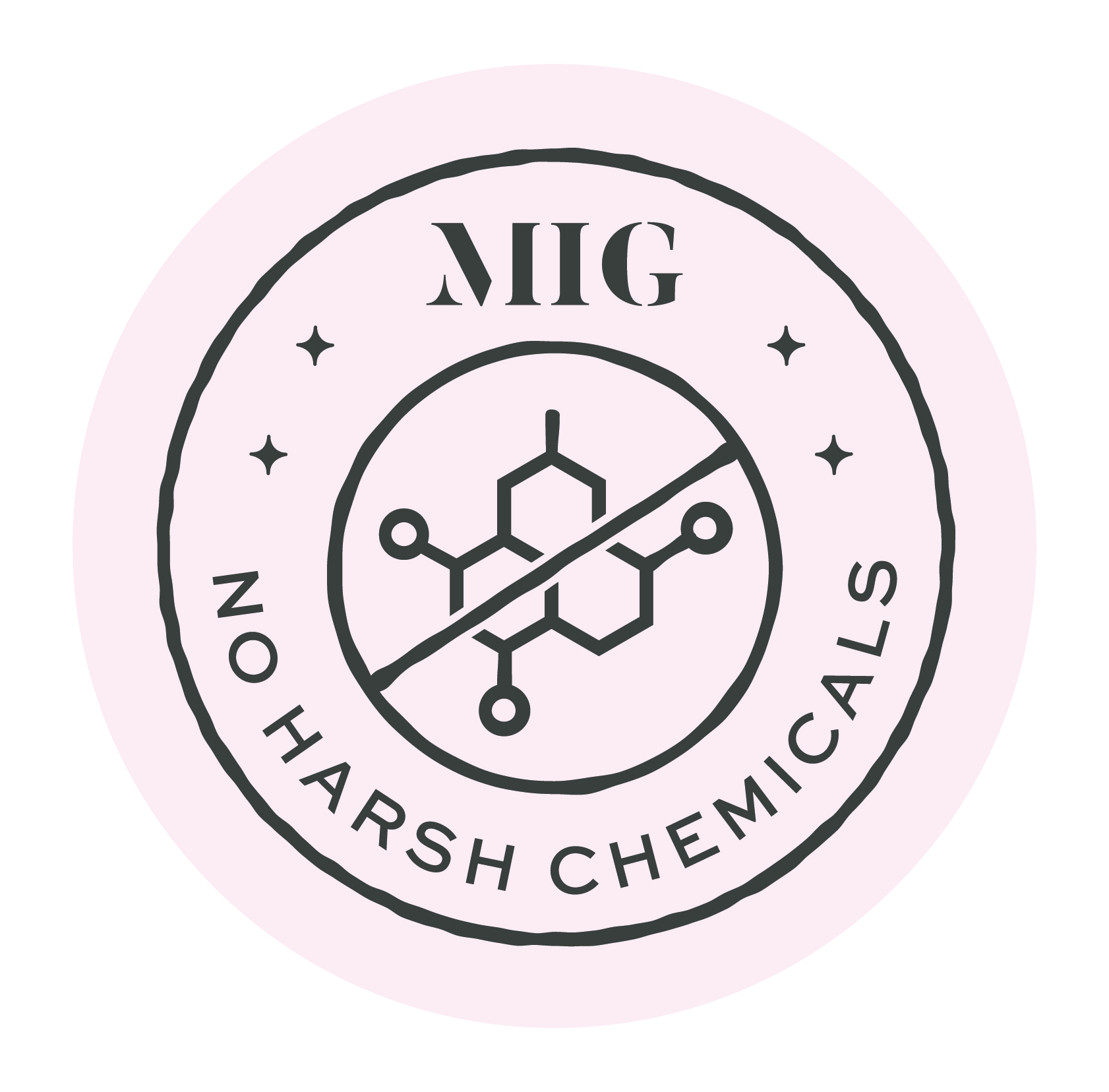 After completing steps 1-5 in the MIG Facial Method, apply to décolletage, neck & face. Remember to always apply to freshly dampened skin, be it from your bathing ritual or from toning and rinsing. A little goes a very long way. Strike a pose.
FACIAL METHOD
After the Activation Phase, having applied your Ritual oil to your pulse points, your face will need gentle cleansing as your skin has been detoxing overnight. We formulated the face ritual to not only be non-disruptive to the skin's delicate acid mantle, but The Facial Method also supports and collaborates with the skins own natural healing and hydration process.
1. Cleanse - using one of our Ritual Cleansing Bars, rich in herbs and essential oils that protect, gently cleanse, and nourish.
2. Tone - Apply Rose Water Kombucha Facial Toner by misting onto a 100% cotton pad, moving the pad across the forehead, chin, upward motion on the cheeks, neck and décolleté. Complete this step by misting directly over face with two shots. Toning removes residue, hydrates, and prepares the skin to receive maximum nutrients. By toning every day, your skin will be firmer, brighter, glowing, at rest, and ready for the next nutrient rich step.
3. Treat - Apply one or two shots of Blackberry leaf serum all over décolleté and your fresh clean face. Do not apply to your face if it hasn't been warmed and wet by cleansing and toning, as it is best absorbed and received by the skin on freshly wet skin. The Blackberry leaf serum is designed to target fine lines, wrinkles, breakout prone and lackluster skin. The herbs and botanical oils will work in tandem to support collagen production, cell renewal, and vibrancy.
4. Nourishing Hydration - Apply a small amount of the Face Lotion Bar to face and décolleté. You can either scroll the lotion bar up and swipe some off the top and massage onto face with fingers, or you can apply the bar directly to your skin. This, too, is a product you want to apply to skin after it has been wet, and freshly cleansed. The Face Lotion Bar contains a completely unique blend of essential oils and raw beeswax that locks in moisture and supports the skin's natural healing and hydration process.
Q: Do I need to use other facial lotion products?
A: Our Facal Lotion Bar is enriched with amazing nutrients that will leave your skin hydrated and soft with a vibrant youthful appearance. You definitely don't need any additional lotion.

*This statement has not been evaluated by the Food and Drug Administration. This product is not intended to diagnose, treat, cure, or prevent any disease.